Applecrest Farm Market Grand Opening & 10th Annual Strawberry Festival
Applecrest Farm Market Grand Opening
&
10th Annual Strawberry Festival

Sunday, June 21st, 2015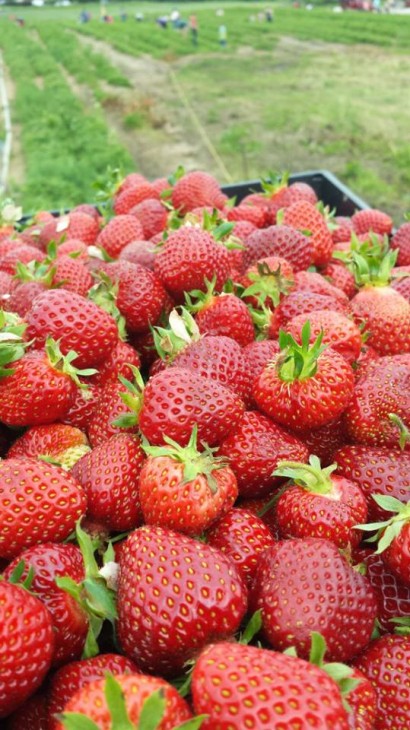 Come Celebrate Our New Barn,
Strawberries and, of course, Dad!
It's an unbelievably great crop this year, folks, with five rolling acres of ready-to-pick strawberries.  Red, ripe, ravishing and bursting with flavor, our regulars say they're the sweetest they've been in years.
So, if you haven't been already…it's time to get your fingers (and lips) RED at our 10th Annual Strawberry Festival! Acres of berries, a cool spring-fed pond and picnic area provide the backdrop for a fun-filled day of:
Pick-Your-Own strawberries (of course)
FREE live bluegrass
Tractor-Drawn Hayrides
Face painting & Children's bouncy house
Our famous Hot Cider Donuts
All manner of Strawberry inspired delicacies from our bakery.
All-Natural ice cream featuring Applecrest strawberries
The festival runs 10:00 am to 3:00 pm .  The Creamery will be in operation for the duration of the day.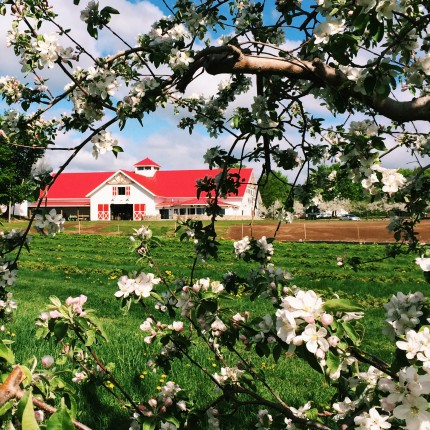 Be sure to stop by our new barn, as well, to take part in our Grand Opening Celebration which will feature:
Showcase Product Demos and Sampling
Huge Selection of Grown-on-theFarm Fruits and Veggies
Craft Beer, Wine and Hard Cider
Local Cheese, meat and Dairy
Lets all pray for a gorgeous Sunday…hope to see you down at the patch & in our new barn!