FarmShare CSA Newsletter, week of June 23rd, 2015
What's happening on the farm this week?
This week we are avidly harvesting one of our favorite crops: English Peas! Some fun facts about peas: they are only green because they are harvested when immature, a ripe pea is more yellow in color. Only five percent of peas grown world-wide are sold fresh–the remainder are sold canned or frozen. (We're happy to be among the five percent that sell them fresh!)  A three quarter cup serving of peas contains as much protein as an egg or a tablespoon of peanut butter. Pea starch can be used to make bioplastic. Peas are among the best vegetable source of dietary fiber. Peas are an excellent source of Vitamin C, beta carotene, niacin, folate, iron and zinc. All-in-all, this sweet early summer vegetable keeps us pretty healthy and our tummies happy!
If you haven't yet, we strongly encourage you to check out our brand new Farm Market barn and Farm Bistro. This time last year we were just pouring the concrete floor! About time we get to enjoy the awesome space we have there. Remember, as a FarmShare member you receive a 10% discount on purchases in the Farm Market. This discount does not apply in our Farm Bistro.
Pick-up location details
For those of you who are just joining us this week: here is pick up location information.
Applecrest Farm
If you are picking up at the farm, either Tuesday (2:30pm-6:30pm) or Friday (10:30am-2:30pm), the pick up location will be in our old barn/farm market. Feel free to park in the Creamery parking lot. We will be handing boxes out of the far end of the barn, behind the stage set up. Look for the open barn door and some smiling faces!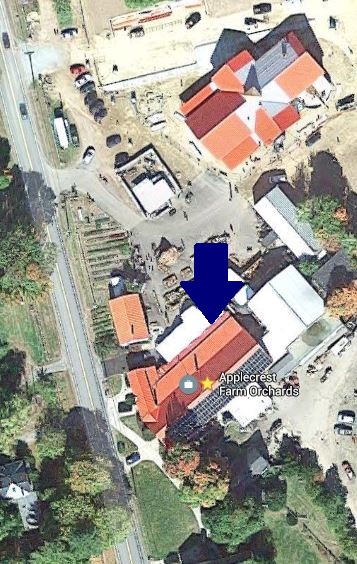 Papa Wheelies Bike Shop
If you are picking up at Papa Wheelies on Tuesday from 3:30pm-7:00pm, the pick up will be right in their parking lot. Look for the large white box truck and a member of our crew!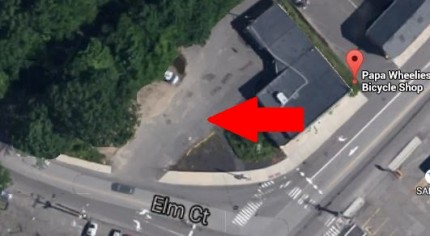 Domain Drive
If you are picking up at 100 Domain Drive pick ups are Thursdays from 11:45am to 12:45 pm. Pick-up is at the rear loading dock, directly next to the TCI Tire Warehouse offices. If you enter the building at the front, where the cafe is, take a right and follow the hallway straight past the cafe seating area, down past the Bauer wing, through a set of double doors, down that hallway and then your first left through a set of swinging doors. At the end of that hallway is the loading dock and you will find us!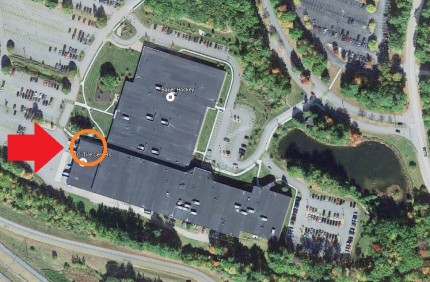 Memories Ice Cream
Pick ups at Memories Ice Cream in Kingston NH are Thursdays from 2pm to 6pm. The staff there will be handing out boxes at the ice cream window.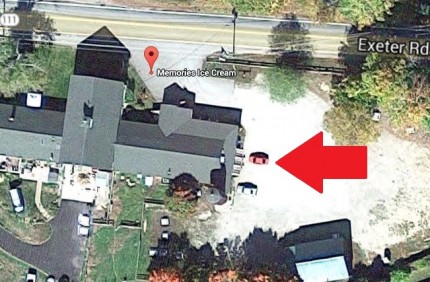 What's in this week's box?
Veggies:
Spring Mix
Red Russian Kale and Bright Lights Swiss Chard
Rhubarb
Crunchy Royal Radishes
English Shell Peas
Fruit:
Strawberries- "All-Star", "Wendy", "Nor'Easter", "Evangeline", "Itasca" (Early Varieties)
Storage, handling and general cooking tips…
Strawberries:
Storage and Handling– Use your strawberries as soon as possible (this usually isn't a problem for me) as they stop ripening as soon as they're picked.  Don't wash your strawberries until you're ready to use them, as moisture causes them to spoil more quickly.  Leave the caps on and store your strawberries in an uncovered container in the fridge. Take them out of the fridge about an hour before you're ready to use them, as they tend to have the best flavor and texture at room temperature. Rinse your strawberries gently in cold water and then pat them dry with a towel.  Finally, remove the tops with a paring knife or with a slight twist of the wrist, and they're ready to eat or use in your favorite strawberry recipe.
Lettuce, Salad Greens and Mesclun:
Storage- Store unwashed lettuce, greens or mesclun in a plastic bag in the refrigerator. To store lettuce or greens that you have already washed and dried, roll the leaves loosely in a kitchen towel, put the towel in a plastic bag, and place the package in the vegetable crisper bin. Wet greens will wilt quickly, so make sure they are good and dry before refrigerating them. If you have a salad spinner, wash and spin the greens before refrigerating them. Eat mesclun mix within three or four days, and use lettuce within a week.
Handling- Salad greens are fragile, so make sure to be gentle with them.  For lettuce, slice the head at the base to allow the leaves to separate from each other.  Tear your leaves into smaller more manageable pieces for use.  Lettuce, greens and mesclun mix can be washed by swishing them around in a basin of cold water.  If you see a lot of dirt settling in the water, wash them again, until they're nice and clean.  The best way to dry your greens is in a salad spinner if you've got one, or if not, you can always pat them dry with a towel.
Cook Tips- Salad greens taste great lightly braised or stir-fried, but keep an eye on them, as they cook very quickly.
Try adding salad greens into sandwiches, tacos, burritos, omelets, or whatever else you can think of!
Salad greens are a great addition to quiches, lasagna, and other baked dishes, wanna green up your pizza? It's great on top, right after you pull it out of the oven.
Our mesclun mix isn't that spicy: a combination of peppery arugula, mustards, mizuna and some tat soy. These greens are great as a pizza topping, on top of an egg and toast, or simply added to your daily salad.
Rhubarb:
Store-Place stalks in a plastic bag to retain moisture and place in the fridge's crisper drawer. It should keep for about a week. Rhubarb can also be frozen; to do this cut stalks in to 1 inch chunk and place in an airtight plastic bag. Frozen rhubarb should be able to keep for up to a year.
Handling- To prepare , remove all the leaves (they are toxic), rinse and pat dry. Trim the ends and cut into 1 inch chunks. Remove tough strings as you would with celery. String will usually break down during the cooking process.
Cook tips- Stew or bake with a little water and plenty of sugar to combat the tartness. Rhubarb can quickly cook into a syrupy liquid, so keep an eye on it, you need it to retain some texture for specific recipes.  Generally, the redder the stalk, the sweeter the end product will be.
Peas-
 This nitrogen fixing, soil-loving veggie provides benefits to all aspects of its' life.  Chock full of antioxidants and phytonutrients, this colorful, versatile, interactive vegetable is a sure family favorite. Mashed for the baby, shelled fresh for snack at the beach, or steamed to go alongside a tasty grilled steak, we know, these sweet little gems probably won't last a day at your house.
Storage
Peas don't have much of a shelf life, so we don't recommend storing them —in their pods or shelled—for very long. Store pods in a plastic bag in the crisper drawer of the refrigerator and use them within a couple of days. Once they're shelled, the best way to store peas is to freeze them. First blanch them for a minute or two in boiling salted water and then shock them in an ice-water bath until cool, to help maintain their bright color. Drain and freeze them in zip-top bags. They will keep for five to six months.
Radishes –
One pound radishes = about 4 cups sliced.
Storage- Remove radish leaves if they are still attached. Store the unwashed greens in a loosely wrapped plastic bag in the vegetable bin of your refrigerator. Because of their high water content radishes deteriorate quickly. Store them dry and unwashed in a plastic bag in the refrigerator. Most radishes should keep for a week. Black radishes will keep slightly longer.
Handling– Scrub radishes well to remove any lingering dirt. Trim off the stems and rootlets. Slice, chop, or mince the roots or leave them whole.
Cooking Greens (Kale, Swiss Chard, Beet Greens, Bok Choi)
 Storage- Keep dry, unwashed greens in a sealed plastic bag in the refrigerator. Thicker greens will keep up to two weeks, but tender ones like beet greens should be eaten within a week.
 Handling- Just prior to use, swish leaves in a large basin of lukewarm water. After any grit has settled to the bottom, life the leaves out carefully. Additional rounds of washing may be necessary. If the sink has dirt in it or if you sample a leaf and it tastes gritty, the greens probably need to be rinsed again.
 How you prepare greens for cooking can make or break a dish. It's fine to leave the stems on small baby greens, but many greens (choi, chard, kale) have thick stems that cook more slowly than the leaves. If stems are not removed, you wind up with either soggy greens or raw stems. Fold each leaf in half and slice out the stem De-stem several leaves, then stack them up and slice them diagonally into 1 inch-wide ribbons. If you want to use the stems in your dish, slice them a quarter inch thick and begin cooking them before you add the greens.
Eggs:
Store- Our producer, Pete & Gerry's, recommends storing the eggs in a refrigerator, reason being that they wash their eggs before sending them to market. This makes them slightly more porous and in turn the eggs age a little faster.
FYI-You may be wondering why there is a discrepancy between eggs and refrigeration around the world. Well, we did too and did some research. In the US, industry standards are to wash the eggs before sending them out, in order to lower the risk of transmitting diseases. That's not to say that local small scale egg producers' eggs aren't clean, but they probably haven't been subjected to a pressure wash.
Recipes of the Week!

Take a fancy foodie picture with your Applecrest fruit and veggies? Let us know and post it on Facebook or Instagram or Twitter with #applecrest !
 Grilled English Peas
Quick Radish Pickle
Swiss Chard Polenta Pizza
Swiss Chard and/or Kale Phylo Pastry
Baby Lettuces with Strawberries, Feta and Almonds
Rhubarb Grilled Pork Ribs
Strawberry and Dumpling Skillet Cake
Strawberry Sorbet
Grilled English Peas
from Simply Recipes
Prep time: 10 minutes
Cook time: 5 minutes
Look for young, fresh peas to grill. If the peas are too old, they will take too long to cook on the grill.
Ingredients
Fresh English or shell peas, in their pods
Olive oil
Kosher salt
Balsamic vinegar (optional)
A few fresh mint leaves, thinly sliced (optional)
Method
1 Prepare your grill for high, direct heat.
2 Place a handful of peas into a bowl and drizzle olive oil over them. Sprinkle generously with kosher salt. Toss to coat with oil and salt.
3 Place peas on hot grill, arranged in a way so that they don't fall through the grill grates. Grill a few minutes on each side, so that the peas are well charred, and sufficiently cooked so that the peas are tender inside.
4 Remove to a bowl and drizzle with a little balsamic and toss with a little mint if you want.
Eat like edamame. Plop the pod in your mouth and scrape against the salty, charred surface of the pod to extract the peas. Discard the empty pods.
Quick Radish Pickles
From Gourmet
6 oz radishes (about 7), quartered
3 tablespoons rice vinegar (not seasoned)
2 tablespoons sugar
1 (1-inch) piece peeled ginger, cut into thin matchsticks (1 tablespoon)
Toss radishes with 1 tsp salt in a bowl and let stand 30 minutes. Drain in a sieve but do not rinse.
Heat vinegar with sugar in a small saucepan over medium-low heat, stirring, until sugar has dissolved. Remove from heat and add radishes, then stir in ginger. Transfer to a small bowl and marinate, chilled, at least 2 hours.
Swiss Chard Polenta Pizza
From Macheesmo
Ingredients
1 cup coarse polenta
2 1/2 cups water
1/2 cup milk
1 teaspoon kosher salt
1 tablespoon olive oil
1 large bunch Swiss or rainbow chard, chopped
1/2 medium yellow onion, diced
1 Serrano pepper, minced
2 cloves garlic, minced
1 tablespoon olive oil
6 ounces mozzarella cheese, grated
2-3 ounces Asiago cheese, crumbled
Salt and pepper
Extra olive oil for drizzling
Directions
1) I like to start this recipe by lining a baking sheet with parchment paper and then drizzling it lightly with olive oil. The parchment paper isn't essential, but if you don't use it, make sure to oil your sheet well.
2) Bring water and milk to a slight simmer over medium heat with the salt. Whisk in the polenta and continue to stir until thick. Turn heat down to low and cook for 10-15 minutes until polenta is very thick.
3) Stir 1 tablespoon of olive oil into polenta.
4) Spread polenta out onto prepared baking sheet and spread it over the surface of the pan. It should be 1/3-1/2 inch thick ideally. You don't want it too thin. It probably won't make it all the way to the edges of the sheet and that's fine.
5) Let polenta chill for at least 45 minutes.
6) Meanwhile, in a large skillet, add a drizzle of oil and onions. Cook for a few minutes over medium heat until soft. Then add pepper, garlic, and season with salt and pepper.
7) Roughly chop chard and rinse well, then add to skillet. Cook until chard is wilted, about five minutes. STir regularly to prevent burning of the garlic. Once the chard is wilted down, remove from heat.
8) Remove polenta from fridge and preheat oven to 425 degrees Fahrenheit. Bake polenta with nothing on it for 20 minutes to crisp it up.
9) Remove polenta, drizzle with olive oil and distribute mozz cheese evenly over the surface.
10) Then add on your chard and crumbled asiago (or manchego) cheese.
11) Add pizza back to the oven and bake for another 10 minutes. The edges should be lightly browned and crispy and cheese should be melted.
12) Slice and serve immediately! You probably won't be able to actually pick up a slice. It's a fork-style pizza.
Swiss Chard/Kale phyllo pastry
From CSA member Abby Tonry! Thank You!
I think Kale can easily replace the Swiss chard in this recipe and it will be equally delicious.
Servings: 12
Ingredients:
cooking spray
2 1/4 cups minced white onions
3/4 cup minced green onion
3 garlic cloves, minced
9 cups chopped trimmed swiss chard (about 1 1/2 pounds)
6 tablespoons chopped fresh parsley
3 tablespoons minced fresh mint
1 cup crumbled feta cheese
1/2 cup freshly grated parmesan cheese
1/2 teaspoon salt
1/4 teaspoon black pepper
3 large egg whites
10 sheets frozen phyllo dough, thawed (18 x 14-inch)
Directions:
1  Preheat oven to 350°.
2  Heat a large nonstick skillet coated with cooking spray over medium-high heat.
3  Add white onion; sauté 7 minutes or until golden. Add green onions and garlic, and sauté 1 minute.
4  Stir in chard; cook 2 minutes or until chard wilts.
5  Stir in parsley and mint, and cook 1 minute. Place in a large bowl; cool slightly.
6  Stir in cheeses, salt, pepper, and egg whites.
7  Place 1 phyllo sheet on a large cutting board (cover remaining phyllo to prevent drying), and coat with cooking spray.
8  Top with 1 phyllo sheet, and coat with cooking spray. Repeat procedure with 3 additional sheets.
9  Cut phyllo stack into a 14-inch square. Place square in center of a 13 x 9-inch baking dish coated with cooking spray, allowing phyllo to extend up long sides of dish.
10  Cut 14 x 4-inch piece into 2 (7 x 4-inch) rectangles.
11  Fold each rectangle in half lengthwise.
12  Place a rectangle against each short side of dish.
13  Spread the chard mixture evenly over phyllo.
14  Place 1 phyllo sheet on a large cutting board (cover remaining phyllo to prevent drying), and coat with cooking spray.
15  Top with 1 phyllo sheet, and coat with cooking spray.
16  Repeat procedure with remaining phyllo sheets. Place 18 x 14-inch phyllo stack over chard mixture.
17  Fold phyllo edges into center. Coat with cooking spray.
18  Score phyllo by making 2 lengthwise cuts and 3 crosswise cuts to form 12 rectangles. Bake at 350° for 40 minutes or until golden.
19 Note: Cut the phyllo stacks so they fit in and up the long side of the baking dish. Arrange folded section against short edges of dish to encase filling.
Baby Lettuces with Feta, Strawberries and Almonds
From Food and Wine
TOTAL TIME: 20 MIN
SERVINGS: 8
Ingredients
2 teaspoons Dijon mustard
1 teaspoon honey
1 small shallot, minced
2 tablespoons red wine vinegar
1/3 cup extra-virgin olive oil
Salt
Freshly ground pepper
12 cups packed assorted baby lettuces (about 6 ounces)
1 quart strawberries, hulled—small berries halved, large ones quartered
4 ounces feta (preferably French), crumbled (1 cup)
1 cup smoked almonds, chopped
In a small bowl, stir together the mustard, honey, shallot and vinegar. Stir in the olive oil and season with salt and pepper.
Put the lettuces in a large bowl. Add the strawberries, feta and almonds. Drizzle the dressing over the salad, toss well and serve.
Grilled Pork Ribs and Rhubarb
From Savor the Rhubarb
3 pounds of pork ribs
6 cups chopped rhubarb
1 1/2 cups orange juice
1/3 cup cranberry juice
3 cloves garlic crushed
1 1/2 tblsp. ginger powder
1 tsp. hot sauce or tobasco
salt and pepper to taste
In a saucepan, bring the rhubarb and juices to a boil. Lower heat and add the remaining ingredients. Let simmer 2 or 3 minutes.
Marinate the ribs in half of the sauce in the refrigerator overnight. Dispose of the sauce the next day, and barbecue the ribs.
Add the remaining half of the sauce to the ribs towards the end of grilling and serve.
Strawberry and Dumpling Skillet Cake
From Joy the Baker
For the Strawberries
2-3 heaping cups halved, ripe, and hulled strawberries
2 tablespoons unsalted butter
2 tablespoons dark brown sugar, packed
For the Biscuits
2 cups self-rising flour
3 tablespoons dark brown sugar, packed
1/4 cup unsalted butter, cold and cut into cubes
1 cup cold buttermilk
Instructions
Place a rack in the upper third of the oven and preheat oven to 425 degrees F.
Place strawberries in an 8-inch oven-proof skillet and place small pats of butter on top of the berries. Top with brown sugar. Place in the oven to roast for 12-15 minutes. While the strawberries roast, prepare the biscuit dough.
To make the biscuits, in a medium bowl whisk together flour and brown sugar. Add the cold butter and use your fingers to quickly break the butter down into the flour and sugar mixture. Some of the butter pieces will be the size of oat flakes, others will be the size of small peas.
Create a well in the center of the flour mixture and add the cold buttermilk. Stir with a spoon. The mixture will be rather wet.
Remove the strawberries from the oven and carefully dollop the biscuit batter over the hot strawberries. Return the skillet to the oven and bake for another 10-12 minutes, or until the biscuits are cooked through and the biscuits are golden.
Remove from the oven, allow to cool until the strawberries are no longer bubbling, and serve warm with or without whipped cream (but definitely with…).
Strawberry skillet cake is best served the day it is baked. Enjoy!
Strawberry Sorbet
From Eating Well
Makes: 3 1/2 cups
Serving Size: 1/2 cup
Active Time:
Total Time:
Ingredients
6 cups hulled strawberries (about 2 pounds)
1/2 cup water
1 tablespoon lemon juice
2 teaspoons vanilla extract
1/2 cup sugar
Preparation
Puree strawberries in a food processor until smooth.
Combine water, lemon juice, vanilla and sugar in a small saucepan. Heat over medium heat, stirring, until sugar has dissolved.
Stir the syrup into the fruit puree. Chill the mixture in the refrigerator until cold, about 4 hours.
Pour the sorbet mixture into an ice cream maker. (No ice cream maker? See below.) Freeze according to the manufacturer's directions.
** If you don't have an ice cream maker, freeze the mixture in a shallow metal cake pan or ice cube trays until solid, about 6 hours. Break into chunks and process in a food processor until smooth, stopping to scrape down the sides as needed.
As a reminder, part of the fun of being a member of a CSA is collaborating with your community, so always feel free to post cooking suggestions or feedback on recipes that we post, or favorite recipes of your own that you'd like to share.