FarmShare CSA, Week 20
Last Week of CSA Folks!
This is the last week of another great CSA season here at Applecrest.  On behalf of the Applecrest Team, we'd like to thank all of our members for supporting our program and the eat local movement.  A special thanks goes to the growing & picking crew that worked hard each and every day to make this season happen.  And a shout-out to the CSA crew who were awesome this year!
Have a happy and healthy winter and we hope to see you all next season.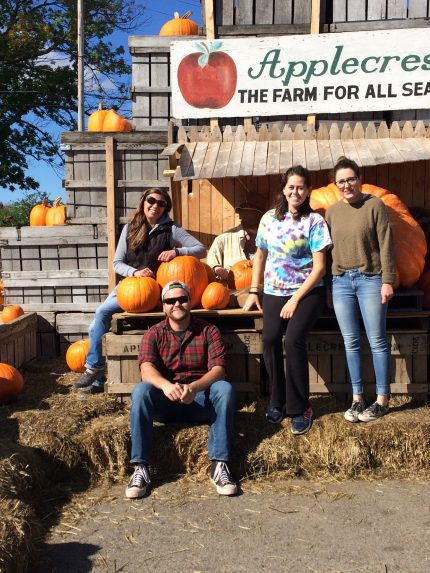 ATTENTION ALL MEMBERS!  Please be sure to bring your box AND a cooler, cardboard box, or bag with you to pickup, as we will not be handing out wooden boxes for the last week.  All members will be allowed a grace period of 1 week to return their box to the farm.  Please note that a $25 charge will be applied to members that do not return their box to the farm by November 10th.

What's in this week's share?
Veggies:
Potatoes
Carrots
Winter Squash
Swiss Chard
Kale
Fruit:

Apple Cider
Fall Apples
…and a sweet surprise!
See you on the farm or on the road!
Cheers,
The FarmShare Team