Thanksgiving Turkey, Pies, & Holiday Sides
Thanksgiving is just around the corner!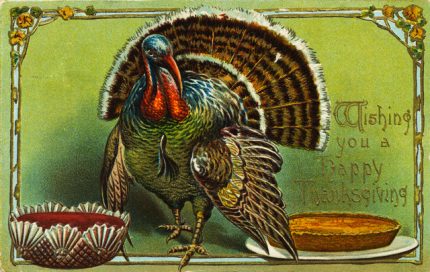 Reserve your farm fresh turkey, pies, and holiday sides today.
OPEN 7 DAYS A WEEK  8AM-6PM (603) 926-3721
It's the time of year to give thanks and celebrate the harvest with family and friends.  Applecrest Farm invites you to join in on the bounty and ready your table for the Thanksgiving feast.
Farm Fresh Turkeys: naturally raised, without hormones, antibiotics or preservatives. These free-roaming gobblers are raw-grain fed and raised in an animal friendly environment.  $3.39 per pound, 10  lbs and up.
Pies: Choose from a wide selection including Apple, Cranapple, Blueberry, Five Fruit, Cherry, Pumpkin, Pecan, Mince and a dozen more! Our scratch-made pies and crisps start at $14.95, and can be ordered baked or frozen.
Traditional House-Made Sides: Spend time with your family instead of your stove!  Complete the holiday feast with traditional sides from our-own Farm Bistro.
Available in multiple sizes:
Sweet Potato Casserole
Classic Turkey Gravy
Creamed Onions
Farmhouse Apple & Cranberry Compote
Oma's Traditional Stuffing
Potatoes Au Gratin
Classic Applesauce
Cheesy Broccoli Casserole
Holiday Blend Apple Cider: Our signature blend of heirloom varieties, hand-pressed right on the farm.  Unpasteurized with NO additives or preservatives.
Orders can be picked up Thanksgiving week starting Saturday, November 18th up through Wednesday, November 22nd, 8 am to 6 pm. You can also pick up Thanksgiving day, 8 am-1 pm.
TO RESERVE YOUR ORDER, STOP BY THE FARM OR CALL THE MARKET AT (603) 926-3721
Open 7 days a week from 8am-6pm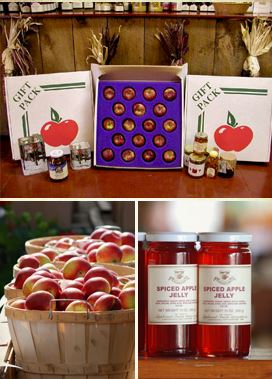 Holiday Gift Packs & Baskets
Have a loved one unable to make it home for the holiday? Need the perfect hostess gift? Spread the love with an Applecrest Gift Pack or Basket.
To ensure delivery by Thanksgiving, Gift Pack orders must be placed by Sunday, November 19th.
For more information Click here
Our Farm Market offers a broad selection to compliment your Thanksgiving feast.  From select beer & wine, to artisan cheese & crackers, and of course heirloom apples, you are sure to be the hostess with the most-ess!
From all of us here at the farm,
HAVE A SAFE & HAPPY HOLIDAY!