Applecrest Farm's First Annual Fiddle Competition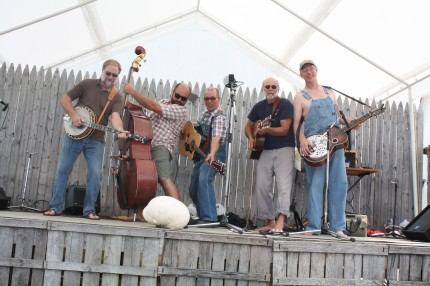 There's nothing like the sound of a fiddle to set your feet tapping and bring a smile to your face! And it's a long-standing tradition for fiddlers, young and old, to play in fiddle contests.
Applecrest's 1st Annual Fiddle Contest will take place in the main festival courtyard on Sunday, September 29th, from noon to 1pm. Registration is located in front of the bandstand and runs from 11:30am to 12:00pm. Since time is short, Applecrest reserves the right to cap the number of contestants at 12 in each category, based on order of registration.
Divisions
Kid Division (15 years old or younger)
Adult Division (16 years old or older)
Tunes
Each fiddler will play one tune of his or her choice within a 4-minute time limit. Fiddlers must be ready to play when their names are called. If we have relatively few fiddlers, each fiddler will be asked to play two tunes.
All tunes must be played from memory, on a fiddle. This means no sheet music is allowed on stage for the fiddler. One accompanist, such as a guitarist, is permitted if desired. The contest does not supply accompanists, and there is not a piano on stage. The fiddle must play the lead at all times; accompanists may not play melody or close harmony.
The tunes must be from a recognized tradition of dance fiddling such as New England, Down East (Canadian Maritimes), French Canadian, Cape Breton, Southern U.S., British Isles, etc. Danceable Bluegrass tunes are fine, but rock and jazz tunes do not qualify. Hoedowns, reels, waltzes, jigs, schottisches, hornpipes, and other similar dance tunes are good. If two tunes are played, ideally they should be in different tempos (e.g., a reel and a waltz).
Judging
Judging will be by a qualified fiddler named by Applecrest Farm. The judge's decisions will be based on traditional fiddling criteria, including intonation, skill, timing control, rhythm suitability for selected tune, danceability and overall ability. Any score sheets will not be distributed to the contestants.
Judging criteria includes appropriateness of accompaniment. In the event of a tie, or at the judge's discretion, an additional tune may be requested. Trick and Fancy fiddling, such as double shuffle (double bowing), string plucking, excessive improvisation, train imitations, animal noises, etc., will be penalized.
The judge's decisions are final. If fiddlers have questions (e.g., about the suitability of a particular tune), please ask them before playing.
Prizes
Kid Division: $50, $25, $10 for the top three fiddlers, respectively.
Adult Division: $100, $50, $25 for the top three fiddlers, respectively.
At the judge's discretion, one or more honorable mentions may be awarded ($5).
Join us for a toe-tapping time, and be sure to stick around for the rest of our 100th Anniversary Celebration festivities!