2014 Columbus Day Harvest Festival Weekend!
Come on down this Saturday, Sunday, and Monday and celebrate Columbus Day weekend with us!
We have plenty of apples, tons of varieties, and the picking is GREAT.
This weekend's Harvest Festival we will host:
13th Annual Antique Car Show hosted by The North Shore Old Car Club (Sunday, October 12th)
Pick-Your-Own Apples and Pumpkins
FREE live Bluegrass music (beginning at 1:00pm)
The Creamery serving up locally-made Memories ice cream
Horse-drawn Hayrides, Children's Petting Zoo
Face Painting, Pie Eating Contests
our old-fashioned HOT cider donuts
Make-your-own Scarecrow
Our Famous Corn Roast featuring: grilled gourmet sausages, hot dogs, hamburgers, fire-roasted corn, Maine clam chowder, fresh pressed apple cider and more.
And back by popular demand:
We are Celebrating
101

Years of Farming
You can celebrate too:
P.Y.O 101 Dollars!
This coming Saturday, Sunday, and Monday
October 11th, 12th, and 13th
Come pick-your-own apples at Applecrest and YOU could be a lucky winner of one hundred and one dollars!
A bevy of Benjamins plus a George will be randomly stashed in PYO bags passed out to our weekend pickers of ripe and ready apples.
Lucky winners get to join the ranks of these happy folks from last season!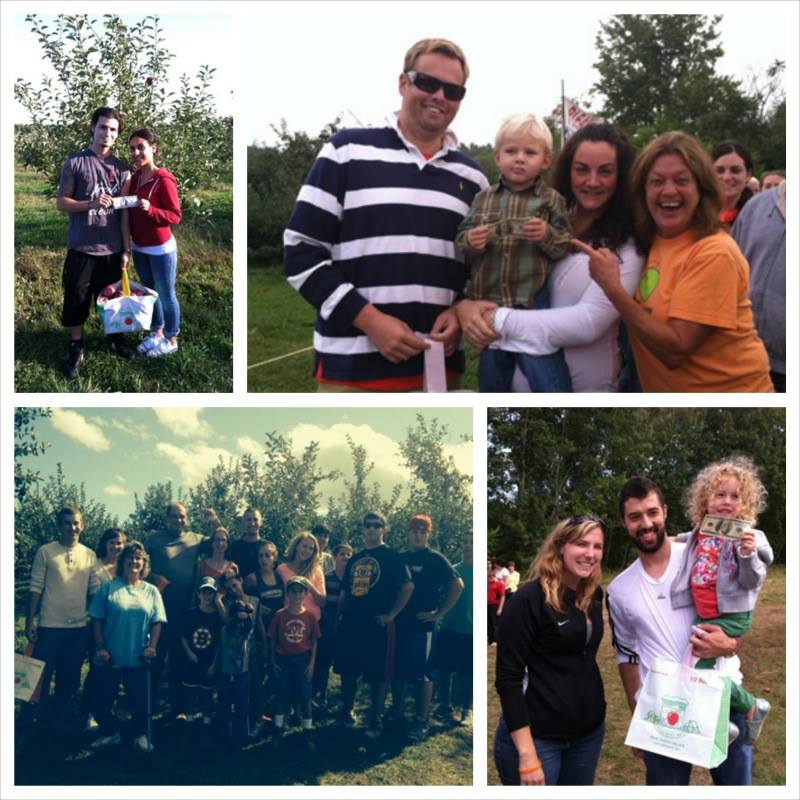 Check out our Festivals & Happenings page to see what else we have to offer at our weekend Harvest Festivals!